Words are never enough when we lose our loved ones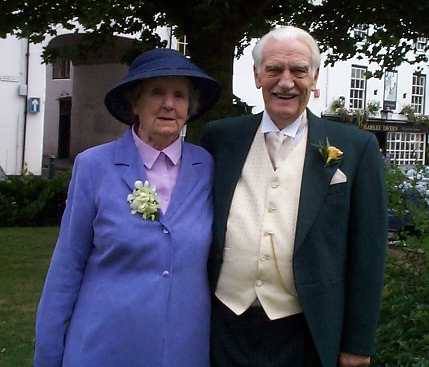 My beautiful father-in-law, Walter Farmer of Nuneaton, England, left us on Friday, July 10, 2009. Loving husband of Beryl (aka Mum), and their four proud sons: Robert (my Sweetie), Graham, Ian, and Stuart, and their families.
I hope he's enjoying a pint with my beautiful Dad, Eric McComb, up there somewhere in the stars. They certainly shared some laughs together with Mum and Mom over the years.
We'll celebrate his life and count ourselves blessed that we all had such a wonderful role model in our lives.
Rest in peace, Dad.