Lately I've enjoyed finding many wonderful and simple tutorials and ideas online for holiday crafts and ornaments. These don't really fit with my TanglePatterns.com site, but everyone there is very "crafty" in the best possible sort of way so I thought I'd share my discoveries over here with you all.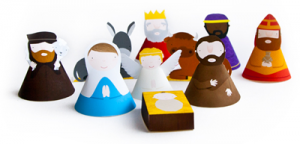 These caught my eye and I hope you find them fun and give some of them a whirl.
Okay, I don't want to overwhelm with last minute things to do. But these are simple and fun, and just may be a family activity you will enjoy taking time out to do. Or make a note of them for next year 😉
If you find related tutorials worth sharing, please share with us in a comment. And many thanks to all the folks who share their tutorials and ideas with us.
Cheers and happy holidays to everyone!